From North to South, from East to West…live the experience of a lifetime
CARIBBEAN
HARBOR OF A THOUSAND GREENS
by Michael L. Smith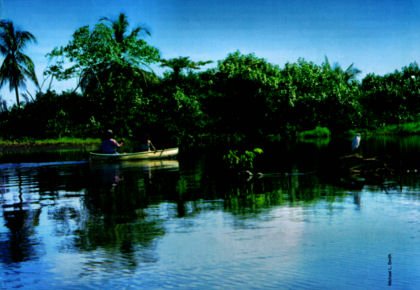 From de canals of Tortuguero and the multi-colored sand
beaches lined with towering coconut palms to the
rugged mountains of Talamanca, adventure and
discovery await all visitors.
Caribbean. A word that beckons images of adventure, conquest and romance. A region of ageless mysticism, where visions of escape lead and dreams are known to come true. Among the many natural blessings afforded Costa Rica, one of her most priceless and least visited areas is the lush Caribbean coast, an area of untold natural riches.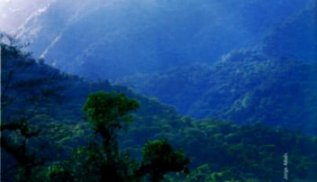 As an example of unique culture that reflects in language, food and dance, this zone also offers world-class fishing, hiking,
bird watching, horseback riding, jungle camping, all types of water activities including white wacer rafting, ocean and river
kayaking, first-class surfing and diving, snorkeling, canoeing … the list goes on. In the Talamanca region «yesterday's land»
add hiking and camping in uncharted wilderness and visits to various Indian reservations. In one word, «abundance.»
The Atlantic slope is a fertile area of great biodiversity which the country is endeavoring to retain through several protected zones. Perhaps Costa Rica's most well-known area is the northern coast where Tortuguero National Park and Barra del Colorado Wildlife Refuge protect a vast alluvial flood plain and the famous Tortuguero canals. A peaceful boat ride through these canals reveals an abundance of animal life and a multitude of birds in the exuberant foliage lining the waterways.
The fishing lodges of Barra del Colorado take advantage of the world-class tarpon fishing available here. The beach at Tortuguero is the most important nesting site in the western Caribbean for the green sea turtle. The giant leatherback and the hawksbill turtles also nest along these shores. Visit the Caribbean Conservation Corporation's Natural History Center, near the turtle nesting beach to learn more about these ocean giants.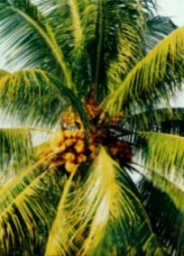 For the most demanding tastes, there are exuberant beaches like Bonita and Portete, which offer paradisiacal vistas that frame
the relaxed diurnal atmosphere before the night arrives to the rhythm of reggae.
The port city of Limon is Caribbean flavor all the way. Capital of the Afro-Caribbean culture in Costa Rica, Limon possesses
dialects based on English that have survived thanks to the natural barriers between the Central Valley and the Caribbean coast. Every October the city dresses up to celebrate its annual Carnival, which transforms the streets into rivers of colors, drumbeats and dance for an entire week. When in this town, enjoy a stroll through Central Park and watch the sloths in the trees, and visit beautiful crescent beaches north of the city.
Offshore from Limon is a small island, Isla Uvita, where Christopher Columbus anchored during his discovery voyage to this area. Tours to the island offer ocean kayaking, scuba diving and snorkeling. Limon, the gateway to the Caribbean, is where the cruise ships dock and is the perfect place to begin exploring.
South bound
If a stop in Limon produces a little culture shock, it's a good equalizer for the journey ahead. Following the coastal road south of Limn quickly leads to the laid-back tropics envisioned in dreams. The pace is not hurried here, nor should it be. There can be no rush to get through this area to … where? This way will take us to the end of the road; and perchance the beginning of life.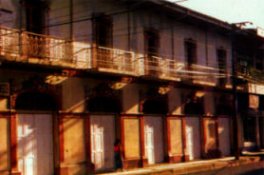 The Talamanca Coast, southward trom Cahuita, is the lease known but richest pare of this mystical region. Alchough the Atlantic narrow-gauge railroad was opened in the 1890s to Limón, a highway didn't cut through Braulio Carrillo National Park to connect that area to the Central Valley until 1970. But if wasn't until 1976, when a bridge finally spanned the Estrella River, that a road connected the villages of Talamanca to the rest of the country.
About an hour south of Limón, one kilometer trom the Río La Estrella bridge, is Aviarios del Carihe, Costa Rica's newest National Wildlife Refuge. This privately operated reserve encompasses more than 104 acres of marshy land including canals and a lagoon. An early-morning canoe ride through these sleepy canals reveals a wealth of animal life; sloths, river otters, crocodiles and monkeys are a few of the inhabitants easily spotted in the area. This refuge, as with most of the Talamanca region, is a birder's paradise with over three hundred resident and migratory species.
Silken reefs, sheltering forests
If Limón is the gateway to the Caribbean, Cahuita is the threshold to the Talamanca Coast. Without electricity until 1976, it is the original laid-back Caribbean village. The coral reefs of Cahuita National Park are known by many, as is the extraordinary surfing available ar several points along this silver coast. All manner of water activities including snorkeling and scuba diving the reefs of Cahuita and Manzanillo are prime options. Known for its marine wealih, Cahuita's reefs also hold one of the greatest varieties of live coral along its white-sand seashore.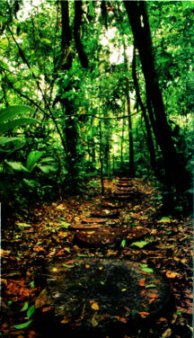 Half an hour south of Cahuira is Puerto Viejo, where everyone goes to party … Caribbean style ol course. This lazy village, a center of community life since the earliest years of this century, was electrified in 1987 and had only three phone lines until October of 1996. Puerto Viejo has become well known by suffers for its line waves. Long boarders come from all corners of the globe to challenge the surf at Salsa Brava, literally «Angry Sauce». At night the disco at Stanford's keeps things lively with plenty of reggae and other Caribbean beats.
A water sports garden as well, Manzanillo's river kayaking is an excellent way to probe the interior. Hikes into the jungle to
visit different Indian Reservations give good insight into indigenous life. Other pursuits available for the adventurous nature lover include camping in the jungle near Cahuita and jaunts into primary forest areas like Hitoy-Cerere Biological Reserve, wading far upriver into the interior where you're as likely as not to see several varieties of poison arrow frogs (Dendrobates sp.), as well as dozens of different birds.
Manzanillo is the end of the road and the beginning of many great adventures. From here you take a boat, a horse, or set off on foot. This area is part of Gandoca-Manzanillo Wildlife Refuge, one of the most scenic regions in Costa Rica and one rich in
flora and fauna. Nearly four hundred species of birds have been identified in and around the refuge and the only mangrove estuary on Costa Rica's Caribbean coast is here. Several endangered species such as the tapir and crocodile find protection in the park. With off-shore diving as good as any in Costa Rica and enviable weather all year round, Manzanillo is as close to that lost tropical land of your dreams as you are likely to discover!
Getting There
The drive to the Caribbean coast is a pleasant three hours over the Central Mountain Range on the Guapiles Highway (Route 32)
through the Zurqui Tunnel (Costa Rica's only tunnel) and across the lowland plains. The scenery changes dramatically along the
way from dense tropical forests through banana plantations and horticultural farms to the coconut palm-lined roads of the coast.
Table of distances
SJO-Limón City – 100 miles
Limón City-Cahuita – 28 miles
Limón City-Puerto Viejo – 40 miles
Siquirres-Limón City – 37 miles
When to do it
Although the northern Caribbean coast has one of the heaviest rainfalls in the country, as much as five and a half meters per year, the rain is distributed more evenly throughout the year than in other areas making this a more pleasant, «evergreen» environment. The average 77- to 86-degree temperature is moderated by the warm, shallow Caribbean water and refreshing tropical breezes.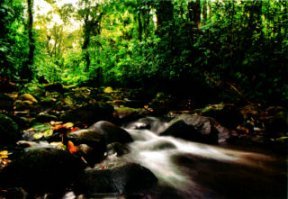 The changing factor is rain and this is how it falls:
• January and November are transitional periods with higher winds and some rainy days
• February through May are generally sunny with a little rain
• July and December are the months of heaviest rainfall
• Mid-August through the first part of November is summer with the least rain
For diving, March, April and May, as well as September and October, are «bookable» diving months; there's little doubt of weather conditions suitable for diving on any given day.
Caribbean Cuisine
Try not to miss the Caribbean specialties when touring around Limon. The famous Pan Bon (fruit bread with spices) and several
dishes based on coconut milk are a «must».
National Parks and Refuges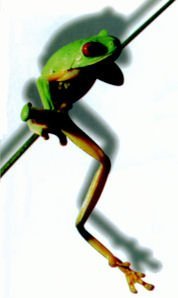 Tortuguero National Park
Tel.: (506) 2710-2939, (506) 2710-2989
Access only by boat or plane. Open all day. Entrance fee: $6
Barra del Colorado Wildlife Refuge
Access only by boat or plane. Open from 8 a.m. to 4 p.m. Entrance fee: Cahuita National Park
Tel.: (506) 2755-0268
26 miles south of Limon City. Open all day.
Entrance fee: $6
Braulio Carrillo National Park
On Guapiles Highway (Route 32)
Open from 8 a.m. to 4 p.m. all week
Entrance fee: $6
Hitoy-Cerere Biological Reserve
Contact the National Parks Service (tel.: (506) 2257-2239 or any local tour operator for information.
Gandoca-Manzanillo Wildlife Refuge
Access by car and bus. Entrance fee: c200
Museums
Caribbean Conservation Corporation's Natural History Center
Tel: (506) 2224-9215, (506) 2271-0547
Tortuguero National Park 10:00 a.m. to 5:00 p.m., free entrance
Ethno-historical Museum of Limón
Tel.: (506) 2758-3903 7th St., 4th & 5th Av.
Limón City
Emergency Phone Numbers
Hospital Dr. Tony Facio
Tel: 2758-2222
Red Cross Tel.: 2758-0125
Police Tel.: 1117 / 2661-0640 / 911
Interesting places to stay
Stress release and escape from the rat race are what this area is about and one of the best places to achieve this goal is the
Aviarios del Caribe Lodge. The treatment here is to drift silently through the canals for a couple of hours then sit on the
veranda and watch birds flit by and sloths hang motionless from the trees. Telephone/fax: (506) 8382-1335.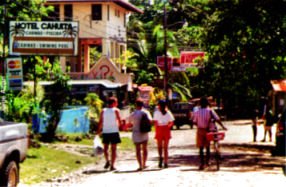 The newly-renovated Atlantida Lodge in Cahuita is the perfect retreat after a day in the wilds or on the beaches. The tranquil
atmosphere of the lush grounds allows for quiet contemplation of the day's activities, and tomorrow's adventures. Telephone:
(506) 2755-0115; Fax: (506) 2755-0213. e-mail: atlantis@sol.racsa.co.cr
The Hotel Kashá, at the beach of Puerto Viejo, has a bungalow-type ambiance. Telephone: (506) 2284-6908
Planted in te middle of the jungle there is Hotel Punta Codes. It offers generous, comfortable rooms, trails coursing, beautiful gardens, and tours by local providers. Tel.: (505) 2234-8055 (506) 2750-0017 Fax (506) 2234-8053 (506) 2750-0043
Shortly before reaching Manzanillo is Almendros y Corales (Almonds and Corals) Lodge Tenr Camp, in a privately owned area of the Gandoca-Manzanillo Wildlife Refuge. Each tent is erected on a raised platform, protected with a canvas roof and draped with mosquito netting. Add a private bath, hammock, electric fan and light and you have all the conveniences of modern camping in the heart of the jungle. A white sand beach is only a stroll away. Telephone: (506) 2272-4175 Fax: (506) 2272-2220.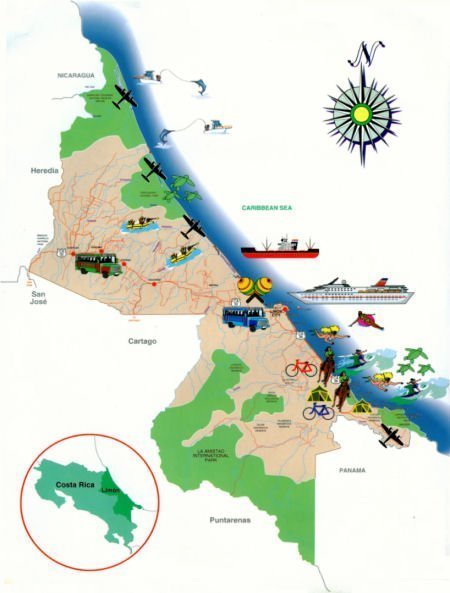 Lodging
Albergue Almendros y Corales
Tel: (506) 2272-4175 Fax: (506) 2272-2220
Hotel Matama
Tel.: (506) 2758-1123 Fax: (506) 2758-4499
Punta Cocles Hotel
Tel: (506) 2234-8055 (506) 2750-0017
Fax: (506) 2234-8033 (506) 2750-0043
Hotel Suerre
Tel.: (506) 2710-7551 Fax: (506) 2710-6376
Silver King Lodge
Tel.: (506) 8381-1403 Fax: (506) 2288-1403
Caribbean Tourist Area
The most exotic blend (combination) in Costa Rica
The Southern Caribbean is located conceptually from the intersection of La Bomba, 10 kilometers south from the city of Puerto Limón all the way to the town of Gandoca, south of the Wildlife Refuge Gandoca-Manzan'illo and at the border with Panamá on the coast of the Caribbean Sea.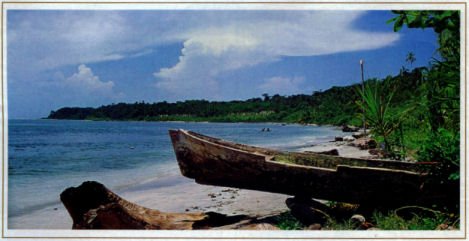 The Southern Caribbean has the following protected areas: the Hitoy Cerere Biological Reserve, Cahuita and Puerto Vargas National Park, and the Gandoca-Manzanillo Wildlife Refuge. They can all be visited after first consulting with the MINAE.
The beaches of this area have different colored sand: in Cahuita it is white; in Manzanillo, gold, and in Puerto Viejo, the sand is black. All of the beaches are beautiful, surrounded by coconut palm trees and abundant vegetation.
There are five square kilometers of surprisingly beautiful coral reefs in front of the beaches of Manzanillo. The best time to scuba dive or snorkel are during the months of September and October or at the end of May.
Punta Uva Beach is considered to be one of the ten best beaches in the world. The Salsa Bravo point is considered to be one of the best in the world for surfing.
The attractiveness mixes with the diversity of races, cultures and idiosyncrasies that have contributed perfectly to the gastronomic industry that is quite developed in this area. There are Italian, french, and german restaurants here, all with a true Caribbean flavor.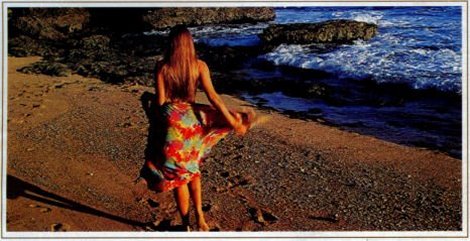 The hotel industry offers all types of accommodations that are characterized mainly by their construction of natural material indigenous to the area. There are horse, bicycle, motorcycle, and cuadracycle rentals available here also.
Information supplied by Mrs. Aurora Gámez from the Southern Caribbean Tourist Chamber.
Comentarios Facebook