From North to South, from East to West…live the experience of a lifetime
Monteverde Tourist Area
A natural playground
The Monteverde tourist zone is recognized in the world for its efforts in favor of conservation and a life style based on respect for nature.
Important communities with infrastructure services are Santa Elena, San Luis, and San Gerardo. The main one is Santa Elena, which concentrates the area's tourist and commercial supply.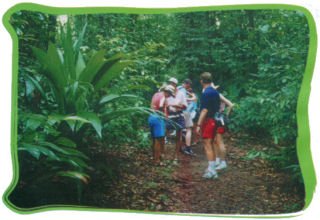 Admiring nature is not difficult in Costa Rica since wherever you look you'll find captivating beauties. However, there is a corner all Costa Ricans and foreigners should know.
It is a site located in a paradisiac place, something almost custom-made for those who admire impressive natural beauties and who, in addition, have learned to live in harmony with the environment.
It is known as Monteverde, and while it is true that the green is overwhelming in the region, the truth is people here learn not only to watch nature but also to respect it and take care of it.
This place is one of the leading communities in environmental conservation and preservation, a space where students of biology and other disciplines come to do master's or Ph. D. research on forests and wildlife species, among other things.
Monteverde is a cloud forest, a natural, friendly, and quiet sanctuary, with gentle and hospitable people living there. A comfortable infrastructure has been developed to make tourists feel entirely integrated with the surrounding environment.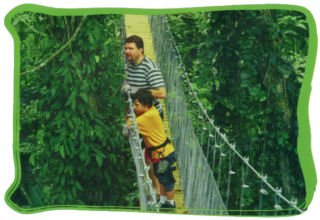 This is why it is possible to find an average room capacity for 1.200 people per night in clean, comfortable, and architecturally diverse lodging facilities.
Natural parks and protected wildlife areas also abound, such as the Santa Elena Cloud Forest Reserve, the Monteverde Biological Reserve, and the Childrens' Eternal Forest.
Comentarios Facebook